Music News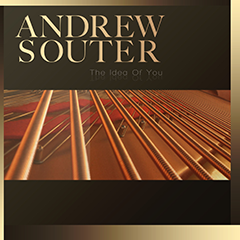 Andrew Souter - The Idea Of You2014/04/12
"The Idea Of You" is the first of a trio of neoclassical solo piano albums composed, performed, and produced by Andrew Souter. These projects have been two decades in the making and represent a return to traditional music composition, engaging song-writing, and the pure passion of emotional story-telling. This Andrew's most personal and intimate music. It is quite literally a love project. We hope it may it help you on your journey, as it has us... Link >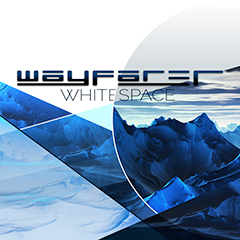 Wayfarer - Whitespace2014/04/12
Wayfarer is a project name Andrew Souter uses for the deepest of deep ambient space music. This is music that is meant to invoke a sense of traveling without moving to remote and unknowable reaches of outer and inner space. Wayfarer projects are more of sound environments than music in the traditional sense. They are intended to invoke a sense of ineffable awe at the magnificence of the universe, and give a fleeting sense of connection to some form of universal non-human intelligence. Despite, or rather perhaps because of, its humble abstract nature, this is meditative music that implicitly asks big questions, and hopefully inspires big ideas. Link >
Twitter Feed

2CAudio @2CAudio
Another excellent interview by KVR: kvraudio.com/interviews/pus…
8:02 PM - 31 Mar 2015

2CAudio @2CAudio
An excellent and extremely thorough review of KS by Releasetime.de (German): releasetime.de/test-2caudio-k… "2CAudio has not promised too much..."
3:24 PM - 26 Mar 2015

2CAudio @2CAudio
I also did an extensive interview for SoundBytes. It offers many insights and there is an Easter Egg at the end! soundbytesmag.net/andrewsouterin…
11:32 AM - 19 Mar 2015
More Tweets...
.